DRAW AUCTION
For 29 years, DRAW (Drag Racing Association of Women) has been providing assistance to drivers and crew members injured in a drag racing accident at a track. Since 1985, DRAW has provided $4,055,442.00 to qualified individuals. This would not have been possible without the assistance of the caring members of our drag racing community. DRAW will be hosting one auction this year to raise money for these injured racers. The live auction will be held on September 20, 2014, at the AAA Texas Fall Nationals in Ennis, TX. We would not be able to provide the needed support without your support and donations. If you would like to contribute, please forward your auction items to "DRAW Auction – c/o Rosalee Noble, 4 Hance Drive, Charleston, IL 61920". Mark your name on your contribution clearly on the inside and outside of the package so that the item can properly be credited to you. Please complete the form below and make sure it is included with your donation Items should be shipped to arrive no later than September 5, 2014. Items may also be dropped off at the DRAW Booth located on the Manufacturers' Midway, at any national event prior to this race, or at the DRAW Booth between 10 a.m. and 2 p.m. on the day of the auction, September 20, 2014. Please contact Rosalee Noble – 217 345-6537 or e-mail rnoble@consolidated.net with any questions. Prior to shipping any large items, please contact Rosalee. If you are unable to donate items for the auction at this time but would like to be involved, you can do so by making an individual donation to help cover additional expenses associated with the auctions. Your contributions are completely tax deductible, as are any cash contributions made to DRAW. If you would like a charitable donation tax receipt for your tax records, please let us know and one will be provided
______________________________________________________________________________________________________________________________
Photo Album Gallery Place Holder - Please wait while the Photo Album loads. If the album does not show, please refresh the page to try again.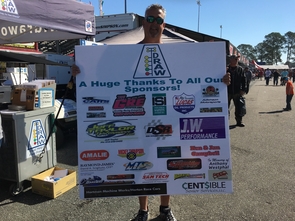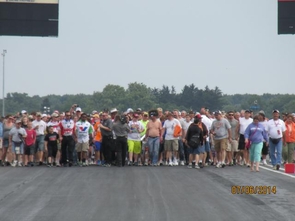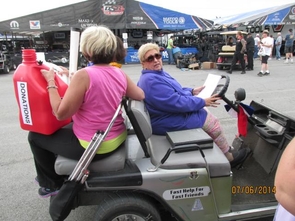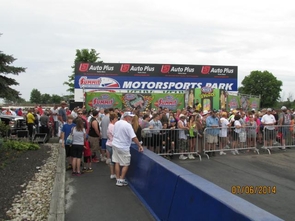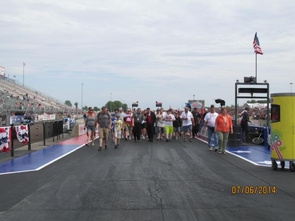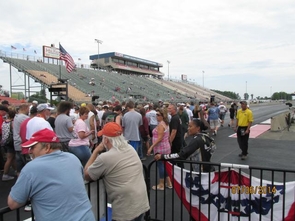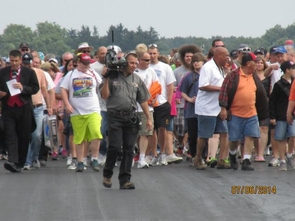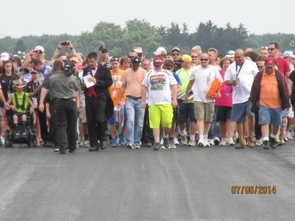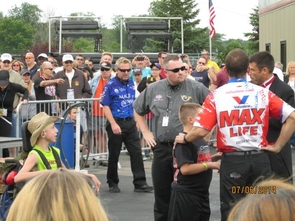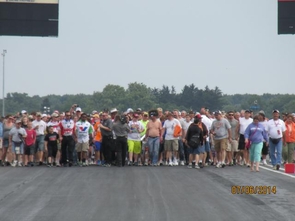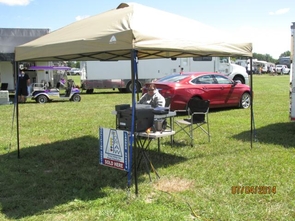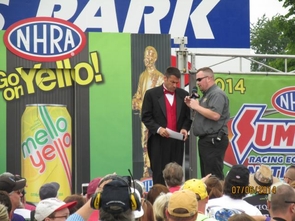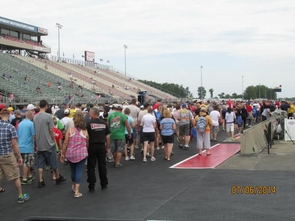 Thanks to everyone that supported the 50/50 raffle at the Summit Racing Equipment NHRA Nationals in Norwalk, OH, this past weekend. The winning ticket number was 375788. The winner was a fan from Smithville, OH.
__________________________________________________________
DRAW Die Cast Arama on Ebay!!!!
DRAW has received a generous donation of die cast collectibles that we will start listing on Ebay here shortly. Over 100+ die casts that includes some rare and hard to find 35 Whit Bazemore cars, 11 Jim Epler cars, a few Gary Scelzi cars, Frank Pedregon cars, some off brand dragsters and funny cars. Along with a few off name cars there is a very large assortment of Custom Crew Collectible and Kustom City Collectible cars (look like high end Hot Wheels) that will be sold individually and in sets. Some of these cars are brand new in the box, some have been displayed, some boxes are scuffed up and some cars have no box.
These items will be listed in the next couple of days and will be added weekly over the next couple of months.
DRAW'S TRACY WINTERS MEMORIAL GOLF TOURNAMENT A HUGH SUCCESS
The Drag Racing Association of Women held the DRAW's Tracy Winters Memorial Golf Tournament on March 12, 2014, at the Ironwood Golf Course in Gainesville, FL, prior to the Gatornationals. There had been rain earlier in the week but the course was in excellent condition and everyone had a great time. The winner of Flight A was Jeff Adkinson, Jeff Strickland, Bill Zoskowski and Jarad Kimbro. The awards were sponsored by Jeff Taylor Performance. Flight B awards were sponsored by Quick Fuel Technology. The winners were Glen Wilga, Dean Beeman, Jordan Rodgers and Jimmy Harte. The Longest Drive for the men was Mike Winkel. Karen Miner had the Longest Drive for the women. Lucas Oil was the sponsor for these awards. Jeff Adkinson has the Closest to the Pin for the guys and Christina DiBartolomeo for the gals. Lucus Oil also sponsored these award . Corporate Sponsors were Red Moon/Mello Yello and Quick Fuel Technology. The Beverage Cart was sponsored by MTS and J.W. Performance Transmissions was the Food Sponsor.
The following were Hole Sponsors: Adkinson Motorsports, Amalie, Carlyle Professional Hand Tools, Clark Copper Head Gaskets, Don Schumacher Racing, 1320 Wraps by Fine Line, Gibtec Pistons; GRP Connecting Rods, Hartman Machine Works, Holley, K & N, Lincoln Welders, Mickey Thompson Performance Tires & Wheels, T & R Graphics and Winberg Crankshafts. Door Prizes were provided by Carlyle Tool, Drag Racing Action Magazine, Edelbrock, Optima Batteries, Origami Owl (Mary Turkal) and Simpson.
On behalf of the injured racers, a special thank you to all the sponsors and golfers who made the event a successful fund raising event.
Of course, the event would not have been possible without the great volunteers: Vicki Aswege, Beth Hyatt, Sarah and William McLemore, Rosalee and Terry Noble, Beth Prestridge and Kay Wimpee.
This event was the first major fund-raiser of the season for DRAW. The next event planned at the present time will be the annual auction,on September 20 at the Texas Motorplex. There will not be an auction in Englishtown in May. For more information of future DRAW events, contact Rosalee Noble (217) 345-6537 or rnoble@consolidated.net
To become part of "Fast Help for Fast Friends," visit drawonline.org.
Photo Album Gallery Place Holder - Please wait while the Photo Album loads. If the album does not show, please refresh the page to try again.
DRAW FEATURED ON MOTORMANIATV.COM
JAMA Racing Ministry featured DRAW in the MotorManiaTV.com Live Feed Sponsor
Ads for the US Street Nationals in Bradenton, FL, the weekend of January 24-
26, 2014. They had a lot of rain delay but during the down time the announcer
talked about DRAW and a "click through" banner to our website ran.
JAMA has notified DRAW that they have the opportunity to run another round,
for DRAW, at the (DuckX) Lights Out V Outlaw Event at South Georgia Motorsports
Park, February 20-23. It will be on MotorManiaTV.com.
DRAW is very appreciative of JAMA's efforts to get the word about DRAW out to
other drag racing venues. Check out the website at

http://motormaniatv.com/
_____________________________________________________________________________________
Patricia Garlits 1934-2014
GARLITS, Patricia Louise Bieger, wife of Legendary Drag Racer, "Big Daddy" Don Garlits for nearly 61 years left this world and went over to the other side to spend eternity with Jesus Christ on February 2, 2014, at 5:53 PM. Patricia was born March 27th, 1934 in Covington, Kentucky, to Richard and Vivian Bieger. She had been suffering for many years, from a terminal disease. She passed away quietly at home with her husband, two Daughters, GayLyn Capitano and Donna Garlits, her sister Sharon Keppel and granddaughter Anna Capitano at her side, along with her two little Yorkshire Terriers, Bonnie and Belle. We had Glenn Miller playing in the background, as that was her favorite "Big Band". Patricia is survived by her husband; Donald Glenn Garlits, two Daughters; GayLyn Capitano and Donna Louise Garlits, her Son-in-Law; Gregory Ernest Capitano, her five Grandchildren; Kirsten Capitano Watley, Rodney Donald Garlits, Sarah Lyn Smith, Benjamin Gregory Capitano, and Anna Elizabeth Capitano, one Great-Grandchild; Braden Alexander-James Garlits, a Sister; Sharon Faye Keppel, a Nephew; Charles Joseph Keppel Jr. and a Niece; Sandra Lee Toner, a brother-in-law; Edward Lawrence Garlits and Nephews; Edward Lawrence Garlits Jr. and William Dale Garlits, as well as great-nieces, great-nephews and cousins.
Pat was one of the Founders of DRAW. Cards may be sent to the family at the following address: Don Garlits, Don Garlits Museum of Drag Racing, Inc., 13700 SW 16th Ave, Ocala, FL 34473.
_____________________________________________________________________________
Make sure to visit the DRAW Booth at every NHRA National Event this 2014 season!
2014 marks the 28th.year that DRAW (Drag Racing Association of Women) Booth has been a part of NHRA National Events, in its quest to raise money to provide financial and emotional support to qualified individuals involved in drag racing accidents at a track. In 1986 it started out as a Snow Cone Booth. It was a very small booth that was put together with PVC Pipes. It was only opened when someone was available to operate it.
T-Shirts with the DRAW Logo on it and raffle tickets for a trip to Hawaii (donated by Hawaiian Punch) were the only things sold out of the booth.
In the late 80's we moved to a pop-up tent and added other things to our merchandise. We would try to open the booth late Friday and then have it open on Saturday and Sunday. We tried to have it open every race, but if members were not available to work...
In the 90's additional items were introduced for sale and the booth was moved from a pop up tent, to operate from a trailer on manufacturers midway. In 1992, John Raffa approached us about sell sterling silver automotive jewelry. This has turned out to be very popular item. In the early 90's NHRA approached DRAW to sell qualifying and ladder sheets to the sportsmen racers and fans. In order to do that, we had to commit to having the booth open the day the sportsmen racers ran their qualifying rounds meaning the booth was open on Thursday, Friday, Saturday and Sunday. For a few years, different people would keep the booth open at different events, but it started to become harder and harder to find someone available every day, all day, every event. In 1998 Terry & Rosalee Noble had both retired and volunteered to become the permanent workers at the DRAW Booth for all of the NHRA National Events. At the couple North East, Pat Shaeffer volunteered to run the National Booth.
As the 2014 NHRA Mello Yellow Drag Racing Season begins, the DRAW Booth will can once again be found amongst the many contingency and marketing sponsors located on the midway in the pits. The DRAW Booth will once again be sharing space on Kip Rhoton's (KJR Motorsports) rig with companies such as K&N Filters, Lincoln Electric and several other contingency sponsors.
So if you are at one the 24 NHRA Mello Yellow Drag Racing National Events please stop by the DRAW Booth. See what it has to offer. DRAW always enjoys visiting with-well just about everyone.

See you at the track….
Photo Album Gallery Place Holder - Please wait while the Photo Album loads. If the album does not show, please refresh the page to try again.
The History Lesson

by Deb Thompson
The year is 2005. DRAW is 20 years old! What a milestone we reached. It is hard to believe that next year in 2015 we will celebrate 30 years. We are a success story for sure. From 1985 through 2004, DRAW had provided $2,488,557.00 to injured racers. The Hartman Motorsports Team displayed the 20th Anniversary DRAW logo on the sides of their TF dragster driven by John Smith during the Gatornationals. John wanted to help bring more awareness of DRAW after DRAW had supported him after sustaining injuries in 2001. The annual auction was held in Joliet in June. Rosalee Noble, our Fundraising chairperson, added a little note regarding auctions that still holds true: If in doubt, don't throw it out. Give it to DRAW for the auctions. As mentioned in previous articles, DRAW honors those individuals and organizations that give so generously to DRAW in many capacities. The 2005 Person of the Year went to Alan Reinhart as one of our most vocal spokespersons and entertainment for our live auctions, and the DRAW Company of the Year went to Hartman Motorsports for their ongoing dedication and commitment to the mission of DRAW. As DRAW celebrated its 20th anniversary, a new bear was added to our bear collection. There was the original WARD bear (DRAW spelled backwards), handmade by Minerva Evans to be presented to an injured racer when an accident occurred. In 2000, the second generation WARD bear was introduced as Minerva relinquished her sewing duties when her husband was critically injured in a race accident. Then in 2005, WARD's cousin, ReWARD Bear was introduced, available to anyone for a specified donation to DRAW; thus the name, ReWARD, given as a reward for helping DRAW provide "Fast Help For Fast Friends." In looking forward to DRAW's 30th birthday, let's all help in some way to continue to provide that "Fast Help For Fast Friends."
___________________________________________________________________________________
Sign Up for our Email Newsletter


Some E-Mail Addresses Lost

Due to a computer malfunction early this year, some email addresses were lost. The e-mails that were effected the most were those with membership numbers from 9800 on. Some were backed up but some were not and are gone. Look at the front of your newsletter to see your Membership Number is printed on the label with your name and
also see if your E-Mail address is correct. I believe that all Memberships have been fixed in the computer but there was no E-Mail Data for a lot of the latest membership from 9800 on. If you would like to have the E-Mail version of the newsletter only and get this by mail just E-Mail Olan Gotcher at olan@jographix.com and put your Name, E-Mail Address and say E-Mail only and I will get it taken care of.
Sorry for the inconvenience but sometime there is no other means of getting information back. I have instituted a new backup procedure to correct this problem in the future.

Olan Gotcher
DRAW Membership Secretary
Sign Up for our Email Newsletter

________________________________________________________________________________________________
Committee and Volunteer Opportunities for 2014
In 2014, DRAW will mark its 29th year of providing "Fast Help for Fast Friends." It takes the time and talent of many people to make our mission a reality. There are many ways you can help make 2013 DRAW's best year ever.
DRAW's lifeblood is dedicated volunteers. You can make a valuable contribution to DRAW by joining one of our committees:
Website, Newsletter, Membership, Fundraising, Injured Racer Calling
, and others that might arise during the year. If you are interested in volunteering or joining one of DRAW's committees, please submit an
application
to Rosalee Noble, 4 Hance Dr., Charleston Ill. 61920 Email:
rnoble@consolidated.com